…and we learned about this in an email on a Wednesday morning, just days after the Are You Still Sleeping? email that had us all worked up, along with a forthcoming multinational tour and the release of TWO new songs with a music video for one. *Checks the betting pool.* Did anyone call this?
One thing is for sure: We're awake now.
Twenty Øne Pilots Drops Two New Songs
Psycho-trance reggae alternative progressive rock-rap? What are you? Limitless and undeniable.
We have so much to be thankful for with the drop of 2 new songs, but also so many more questions.
What is the significance of the jumpsuit, which shows up in both a song of it's own as well as referenced in Nico and the Niners? Speaking of, who are Nico and the Niners? Friends or Foe? Where's Clancy? Why if you go to http://nicoandtheniners.com, you just get the same yellow background as the rest of the album announcements, even though it was blinking just days ago? Furthermore, why have we changed colors again, guys? I just got used the the red and blue, then the red with black and white… It's fine, I will adapt.
Let's jump in!
Jumpsuit
Jumpsuit, both recollective of… something… and completely new for TØP is a melodic journey that does not disappoint. Wrought with the intricate, altering melodies and lyrics that are deceptively simple at times, leading to deeper truths, Jumpsuit is as much of a departure from the sound we are used to as the introduction of heavier hip hop/ pop beats of Blurryface were at the time. The reference to grabbing his throat and breaking his hands also hits close to home for those who followed the Blurryface lore. Are we going to get another rock opera-esque album of the journey Twenty Øne Pilots continues to take?
Only time will tell.
The classic Tyler Joseph scream towards the end brings you back. This is TØP after all: always original, but always distinguishable as themselves.
This is personal, but shared. If you need anyone…
Nico and the Niners
The even catchier Nico and the Niners has a reverberating tune that sounds almost expectant of further challenges. It isn't so much a fight song as it is a call for continued strength for the battles ahead.
The title of the song had a minor leak when fans decided to forgo the given clues in favor of scouring the Phonographic Performance Limited (PPL) licensing database for newly registered songs, but this unique track could not have been predicted by name alone.
This is a work song, pulling modern beats into an idea as old as time, but it also reveals the struggle and a refusal to face fear when there are more important tasks to accomplish. If you don't have the resounding phrase of "East is Up" wormed into your ears by the time you finish your first listen, you probably need to get your humanity checked.
Also, does anyone else feel vaguely initiated by this song? I'm not sure into what, but if there is a fight, we are now on the same side. You can't deny the battle calls exclaimed in Nico and the Niners.
We won't stay in our lanes and Dema won't make us forget.
Then There's the Video for Jumpsuit
"We've been here the whole time.
You were asleep.
Time to wake up.
We open on a now familiar scene of a burnt up car in what is either twilight or early morning. The self-referential video to the heavy song, Jumpsuit, might be an origin story for Blurryface. We see the infamous car on fire, but now we have new details, including a mysterious cloaked figure and menacing figures that rain yellow flower petals on our bewildered hero. They were there the whole time. I can't make it any less confusing than that, so just go watch it.
A white horse. The single rebel (Josh Dun?) left when Tyler goes down into the river? The end that is the beginning?
Cover me.
Oh, and the Twenty Øne Pilots Bandito World Tour 2018-2019
Important Information: According to the Twenty Øne Pilots website and Ticketmaster's Verified Account program, all of us in the clique only have until Sunday, July 15 @ 11:59PM ET, when registration closes, to sign up for the pre-sale, so get there early and be ready.
Presales begin on Tuesday, July 17 and general on sale begins Friday, July 20.
Brimming with Symbolism
The email ends with this little message that appears to be on the album's cover.
We're ready for this.
The Bandito Tour Information
Register for first access to tickets at http://twentyonepilots.com/banditotour
OCT 16 Nashville, TN @ Bridgestone Arena
OCT 17 Chicago, IL @ United Center
OCT 19 St Louis, MO @ Enterprise Center
OCT 20 Milwaukee, WI @ Wisconsin Entertainment and Sports Center
OCT 21 St Paul, MN @ Xcel Energy Center
OCT 23 Cleveland, OH @ Quicken Loans Arena
OCT 24 Detroit, MI @ Little Caesars Arena
OCT 26 Boston, MA @ TD Garden
OCT 27 Uniondale, NY @ NYCB Live, Home of the Nassau Veterans Memorial Coliseum
OCT 28 Philadelphia, PA @ Wells Fargo Center
OCT 30 New York, NY @ Madison Square Garden
OCT 31 Washington, DC @ Capital One Arena
NOV 02 Atlanta, GA @ Philips Arena
NOV 03 Tampa, FL @ Amalie Arena
NOV 04 Sunrise, FL @ BB&T Center
NOV 06 Houston, TX @ Toyota Center
NOV 07 Dallas, TX @ American Airlines Center
NOV 09 Phoenix, AZ @ Talking Stick Resort Arena
NOV 10 Inglewood, CA @ The Forum
NOV 11 Oakland, CA @ Oracle Arena
NOV 13 Salt Lake City, UT @ Vivint Smart Home Arena
NOV 15 Portland, OR @ Moda Center
NOV 16 Tacoma, WA @ Tacoma Dome
NOV 17 Boise, ID @ Taco Bell Arena
NOV 19 Denver, CO @ Pepsi Center
NOV 20 Lincoln, NE @ Pinnacle Bank Arena
NOV 21 Kansas City, MO @ Sprint Center
07 DEC Perth, AU @ Perth Arena
10 DEC Adelaide, AU @ Adelaide Entertainment Centre
13 DEC Melbourne, AU @ Rod Laver Arena
16 DEC Sydney, AU @ Qudos Bank Arena
18 DEC Brisbane, AU @ Brisbane Entertainment Centre
21 DEC Auckland, NZ @ Spark Arena
30 JAN Kiev, UA @ Palace of Sports
02 FEB Moscow, RU @ VTB Arena
04 FEB St Petersburg, RU @ Ice Palace
06 FEB Helsinki, FI @ Ice Hall
08 FEB Stockholm, SE @ Ericsson Globe Arena
09 FEB Oslo, NO @ Telenor Arena
11 FEB Copenhagen, DK @ Royal Arena
12 FEB Hamburg, DE @ Barclaycard Arena
14 FEB Berlin, DE @ Mercedes-Benz Arena
15 FEB Lodz, PL @ Atlas Arena
16 FEB Prague, CZ @ The O2 Arena
17 FEB Vienna, AT @ Wiener Stadthalle
21 FEB Bologna, IT @ Unipol Arena
23 FEB Zurich, CH @ Hallenstadion Zurich
24 FEB Stuttgart, DE @ Hanns-Martin-Schleyerhalle
25 FEB Cologne, DE @ Lanxess Arena
27 FEB Birmingham, UK @ Genting Arena
01 MAR Dublin, UK @ 3Arena
02 MAR Belfast, UK @ SSE Arena Belfast
04 MAR Glasgow, UK @ The SSE Hydro Arena
05 MAR Manchester, UK @ Manchester Arena
07 MAR London, UK @ The SSE Arena Wembley
11 MAR Paris, FR @ Accorhotels Arena
12 MAR Amsterdam, NL @ Ziggo Dome
13 MAR Brussels, BE @ Palais 12
15 MAR Bilbao, ES@ Bizkaia Arena (BEC!)
16 MAR Madrid, ES @ WiZink Center
17 MAR Lisbon, PT @ Altice Arena
New Twenty Øne Pilots Song Lyrics
Jumpsuit Lyrics
I can't believe how much I hate,
Pressures of a new place roll my way,
Jumpsuit, Jumpsuit cover me,
Jumpsuit, Jumpsuit cover me.
I crumble underneath the weight,
Pressures of a new place roll my way,
Jumpsuit, Jumpsuit cover me.
Jumpsuit, Jumpsuit cover me.
Spirits in my room, friend or foe?
Felt it in my youth, feel it when I'm old,
Jumpsuit, Jumpsuit cover me,
Dusting off my Jumpsuit.
I'll be right there,
But you'll have to grab my throat and lift me in the air,
If you need anyone,
I'll stop my plans,
but you'll have to tie me down and then break both my hands,
If you need anyone.
Nico and the Niners Lyrics
East is up,
I'm fearless when I hear this on the low,
East is up,
I'm careless when I wear my rebel clothes,
East is up,
When Bishops come together they will know that,
Dema don't control us, Dema don't control,
East is up.
They want to make you forget,
They want to make you forget,
Save your razorblades now, not yet,
Save your razorblades now, not yet.
I'm heavy, my Jumpsuit is on steady,
I'm lighter when I'm lower, I'm higher when I'm heavy,
I'm so high, my Jumpsuit takes me so high,
I'm flying from a fire, from Nico and the Niners.
What I say when I want to be enough,
What a beautiful day for making a break for it,
We'll find a way to pay for it,
Maybe from all the money we made razorblade stores,
Rent a race horse and force a sponsor,
And start a concert, a complete diversion,
Start a mob and you can be quite certain,
We'll win but not everyone will get out.
So… What Happened with the Friday Clue?
Honestly, I am kind of glad they didn't go too cliche with a Friday the 13th release. I have a date with Jason that day and the timing just wouldn't have worked out at all.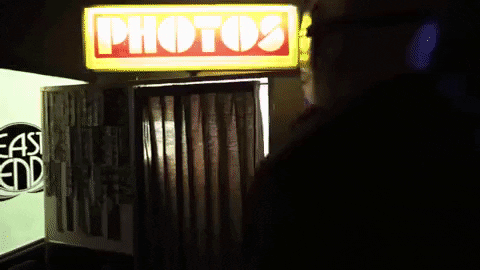 I can't say for sure which song is my favorite so far, but what do you think?
Comment below and let's freak out together about these 2 new Twenty Øne Pilots songs!