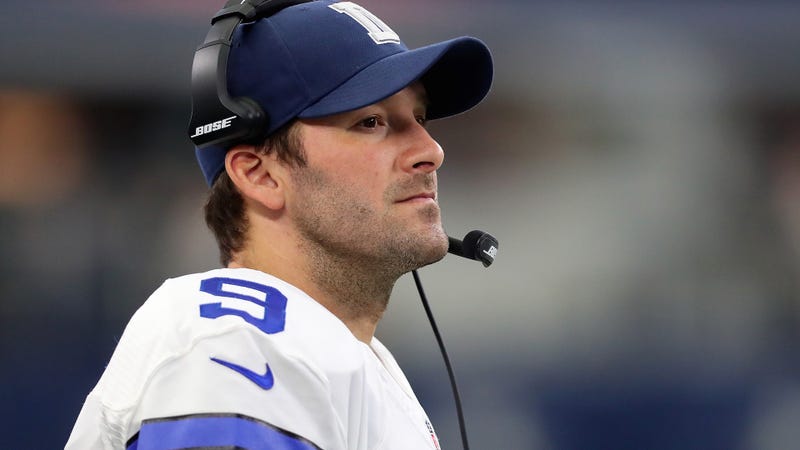 Tony Romo is coming up on his 37th birthday, after spending essentially an entire season sidelined with a broken back, which followed another near-entire season sidelined with a broken collarbone. But apparently, he's still interested in finding somewhere to let him play at quarterback for 2017.
According to Adam Schefter of ESPN, Romo has no interest in leaving football to work as a television color analyst, despite several offers to do so. Though he's under contract with the Cowboys through 2019, it's pretty clear that the team belongs to Offensive Rookie of the Year Dak Prescott now and there's nothing Romo can do to stop that. There are reportedly a few teams Romo already has singled out as potential trade candidates he would be interested in: the Texans, Cardinals, Broncos and Chiefs, per Jason La Canfora of CBS Sports.
At least he can hold onto the fact that his lone series of 2016 involved going 3-for-4 for a touchdown.
[ESPN]
Source: http://deadspin.com/tony-romo-really-doesnt-want-to-retire-yet-1792020494