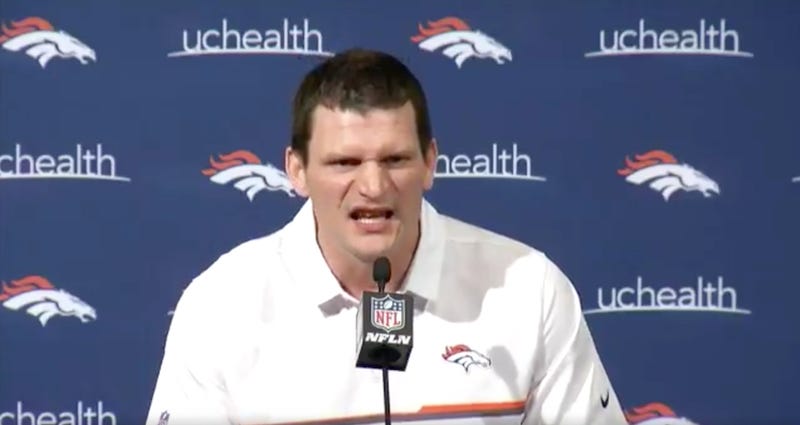 Brock Olivo, a former running back who played four seasons for the Detroit Lions, is the new Denver Broncos' special teams coach. He was formally introduced Wednesday, and he somehow achieves a vibe that is simultaneously chill and intense.
The best way to learn what Brock's all about is to watch this clip of him explaining his "K.I.L.L. IT" acronym, which stands for "Keep It Likable and Learnable."
That's Good Broncos put together a highlight reel of Olivo's best quotes. He seems like a guy who can keep his voice at a library-appropriate level and still motivate a player to run through his opponent's chest.
H/t to Kevin
Source: http://deadspin.com/the-broncos-new-special-teams-coach-seems-cool-1792189587