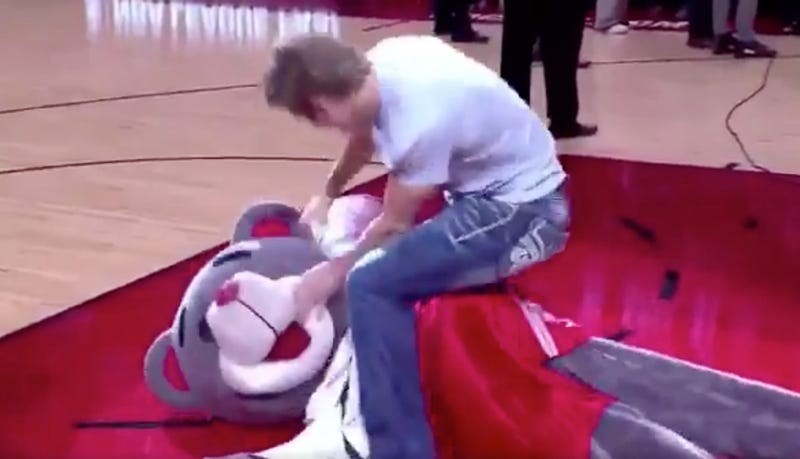 We've finally found something that can turn Sage Northcutt, once an innocent apple-ripping MMA-fighting puppy dog, into a ruthless assassin: Mascots.
Last month, Sage headed north to St. Louis, then Milwaukee, to train with UFC welterweight champion Tyron Woodley. That's far from his home base in south Texas. Do you think the cold's been bothering him?
Yeah, didn't think so.
Source: http://deadspin.com/sage-northcutt-takes-dark-turn-beats-ass-of-houston-ro-1791974791