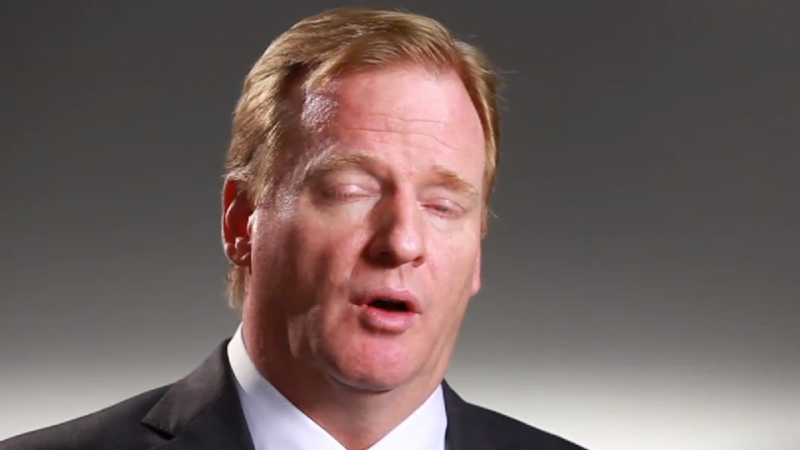 When asked by the media about Donald Trump's Muslim ban this afternoon, NFL commissioner Roger Goodell responded like Tom Brady and essentially grunted, "Football."
And his thoughts on the proposal to build a wall on the United States' southern border? Football.
Goodell said he is focused on Sunday's Super Bowl, which "will bring the world together."
Official NFL transcripts from media day interviews omitting political questions? Football.
Football.
Source: http://deadspin.com/roger-goodell-on-trump-the-wall-and-muslim-ban-footb-1791893427