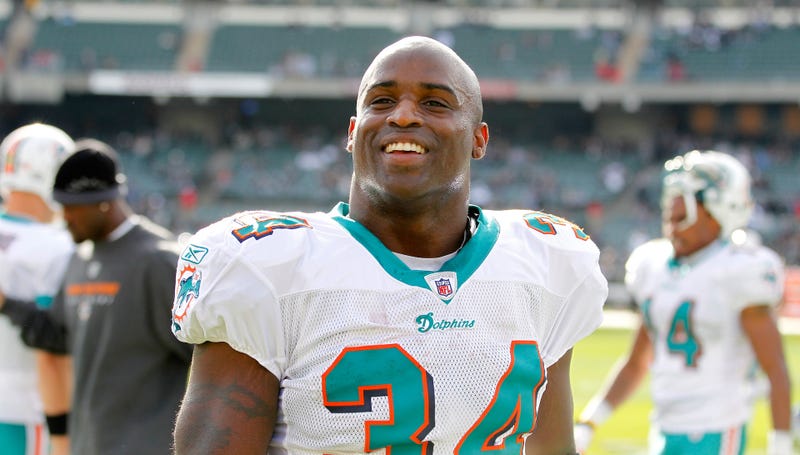 While he was in Tyler, Tx. for an event last week, former NFL star Ricky Williams was stopped, searched, and questioned by Tyler PD. Williams says that he arrived early at his hotel in advance of the Earl Campbell Tyler Rose Award banquet and he decided to go for a walk in the woods near his hotel to kill time. Williams went on an Austin radio station yesterday morning and detailed the incident, in which he says he was racially profiled. Here's his account of the police stop, with transcription via the Tyler Morning Telegraph:
It was the middle of the day in the parking lot in the hotel. They had me put my hands behind my back. They didn't cuff me. They had me take everything out of my pockets and they started questioning me. I started to get upset. They told me to calm down. I said you don't know what it's like to be a black man, and it's not the first time (police have stopped me for no reason).
Tyler PD later released dashcam footage of the stop. At one point, Williams asks the four police officers, "Do you know how many times I've been messed with by cops just for being black?"
Tyler PD also released a statement detailing the arrest, and they say that a homeowner called them after they witnessed Williams walking around near his fence. A construction worker says that he say Williams grabbing his tape measure, although Williams claims that he was picking it up to return it to him.
Tyler Mayor Martin Heines says he called Williams after the incident in an attempt to smooth things over. He also invited Williams to stay at his house:
"We visited about the incident, and we came to the positive conclusion that he's very welcome in Tyler, Texas," Heines said. "And I hope I can spend some time with him when he does return. I even invited him to stay with my family when he's here; we have a guest room he's welcome to."
Source: http://deadspin.com/ricky-williams-got-stopped-by-police-for-taking-a-walk-1791408536