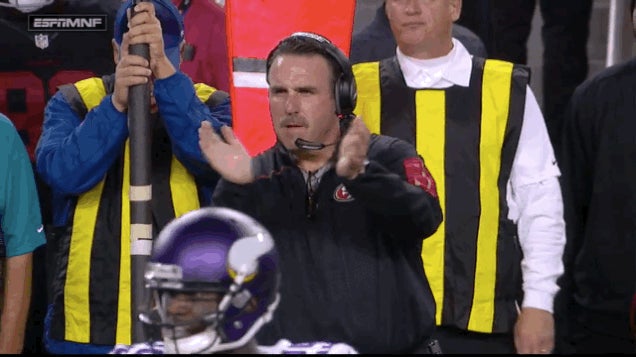 Today brings us the best news of the NFL season. According to NBC 4's Carol Maloney, Jim Tomsula—former firewood cutter, night janitor, doormat salesman, and 49ers head coach—is returning to the league as Washington's defensive line coach.
The NFL just hasn't been the same since Tomsula hit the dusty trail after just one season in charge of the 49ers. He's essentially been off the grid for the last year, and his absence has left a mustache-shaped hole in the hearts of football fans across America.
Tomsula won't get much attention as a defensive line coach, and although that will deprive us of future charming anecdotes about the man who once lived in his car with a dog and a cat, it's probably for the best. The NFL head coaching ranks don't deserve a soul as pure as Tomsula's.
We're still waiting for Washington or Tomsula to confirm Maloney's report, so let's all be on the lookout for his symbol on fence posts in the D.C. area.
Source: http://deadspin.com/report-jim-tomsula-is-coming-in-from-the-cold-1791509052