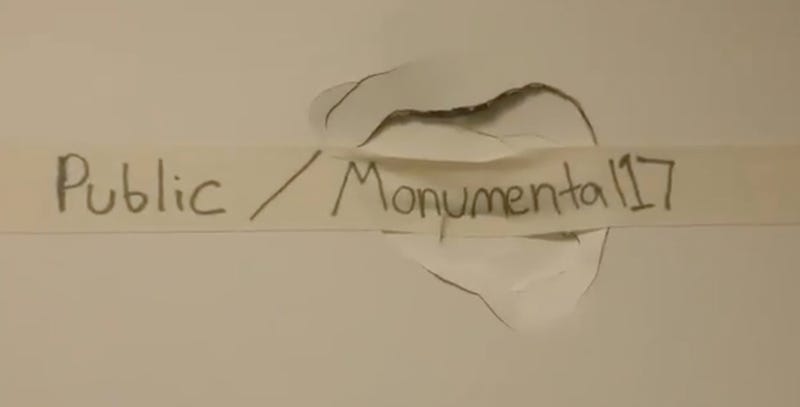 The world of professional sports is plagued by holes. First there was that big hole Odell Beckham Jr. put in a wall near the Packers' visiting locker room (hole's fixed, by the way), and now the Washington Wizards have their own hole situation to deal with.
Frankly, I'm disappointed that there isn't more information out there about this hole. Who made the hole? When is the hole getting fixed? What's the name of the paint color on that wall?
I'm demanding that all Wizards beat writers take a cue from the NFL and bring us wall-to-wall hole coverage. We need updates every hour.
Source: http://deadspin.com/now-the-wizards-have-a-hole-in-their-wall-1791610858