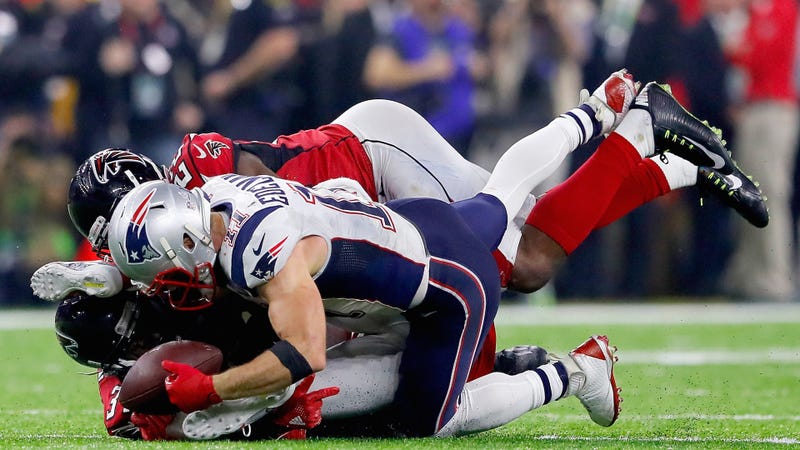 Even after all the replays and photos, it's still hard to believe that Julian Edelman made that catch.
But as this clip of a mic'd-up Edelman from the post-Super Bowl edition of Inside the NFL shows, he knew right away that he'd snagged it before the ball touched turf, and even tried convincing skeptical Falcons corner Brian Poole of this fact while the play was under review:
While Edelman did know that he caught it, he was less sure that the Patriots had already won the game when it was over. It took Bill Belichick coming over and confirming that James White's Lombardi Trophy-sealing overtime touchdown run had been upheld on review to get Edelman to stop yelling at people to get off the field:
You gotta believe.
[SI]
Source: http://deadspin.com/micd-up-julian-edelman-argued-with-falcons-defender-ove-1792124978