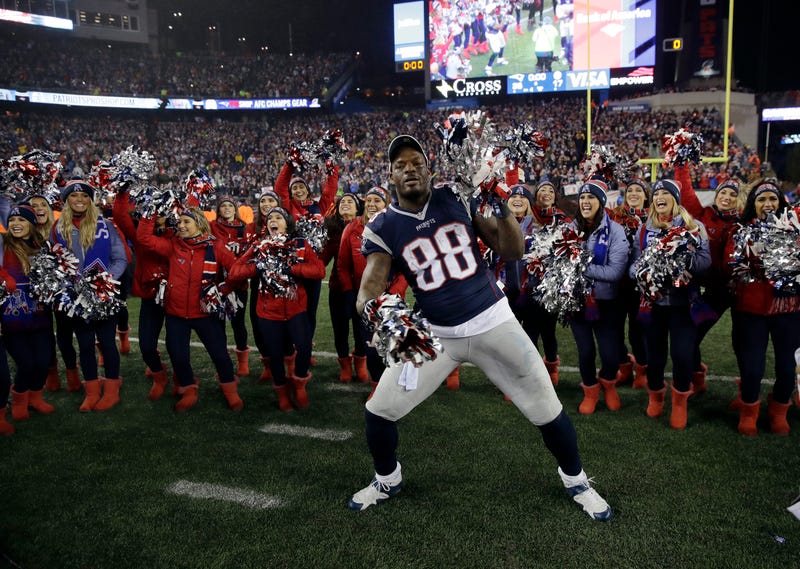 In his ninth NFL season, tight end Martellus Bennett is heading to the Super Bowl.
"Oh, yeah, I'm about to FaceTime [brother Michael Bennett] and say, 'I'm going to the Super Bowl, motherfucker, in Houston,'" Bennett said. "He's in Hawaii right now, so I know it's still early there, and I've got time to call him and rub it in his face."
It's been a long time coming for Bennett, and other veterans like Chris Long, who had never even made the playoffs. And Bennett was rapturous after the win, grabbing a pair of pom-poms and dancing to some Whitney with the Patriots cheerleaders.
Good stuff.
Source: http://deadspin.com/martellus-bennett-wants-to-dance-with-somebody-1791508194