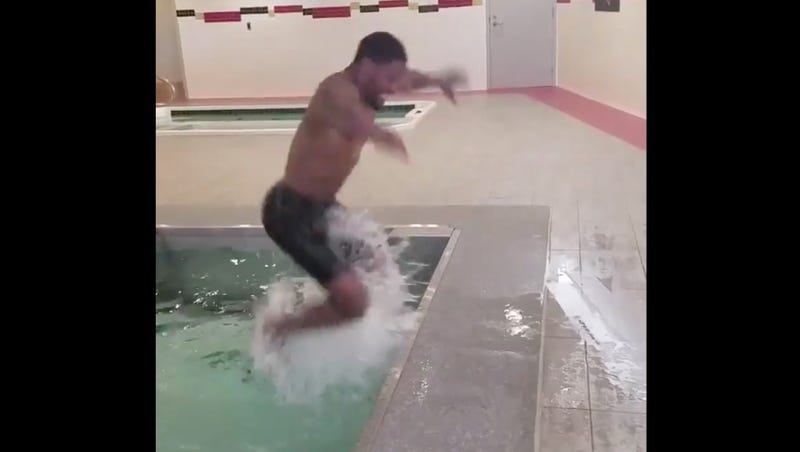 On the Arizona Cardinals' New Year's Day season finale win over the Rams, Cardinals running back David Johnson suffered a scary-looking knee injury, later classified as an MCL sprain. Let's check in on him.
Yeah I think he's okay.
Based on some back of the envelope math here, Johnson was in water that was about 40 percent as deep as he is tall. Johnson was measured at 6-foot-1 in the combine, which means he leapt out of a pool that was about two-and-a-half feet deep. If I tried this, I would lose all of my teeth.
Source: http://deadspin.com/looks-like-david-johnsons-feeling-fine-1792153122