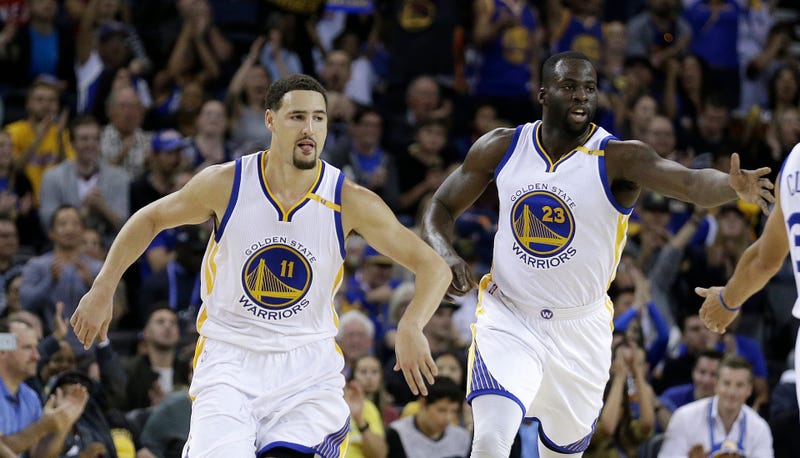 I hope you like watching the Warriors play basketball, because both Klay Thompson and Draymond Green made the NBA All-Star game for the second year running. DeAndre Jordan somehow made it over Rudy Gobert, which is a travesty, but at least Handsome Gordon Hayward got in there.
Back east, Kemba Walker will make his debut.
Congratulations to all the stars.
Update: Duh, Isaiah Thomas made it last year, as we failed to note.
Source: http://deadspin.com/here-are-your-nba-all-star-reserves-1791678649