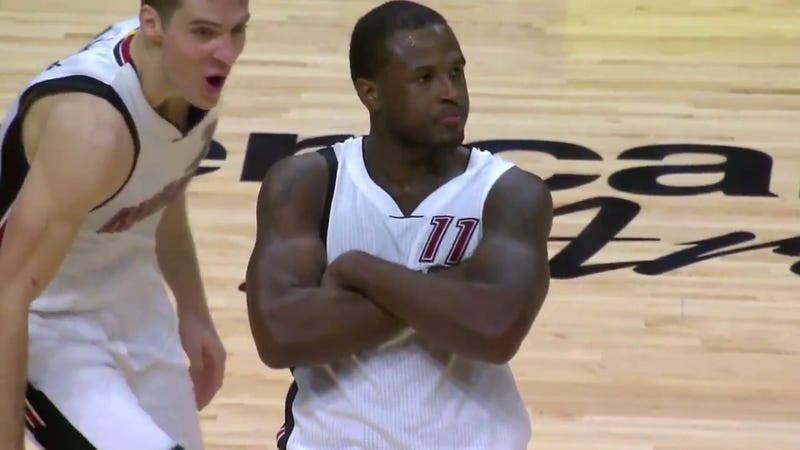 Last we heard from Dion Waiters, he had just lost $4 million betting on himself in free agency. Tonight, he beat the Warriors with a pair of ballsy threes. He's the King of Miami now, those are the rules.
The first one was this step-back shot to give the Heat a five-point lead deep in the fourth quarter. It's typical Waiters fare—low-percentage, high-difficulty—only he made it.
Waiters ended up with 33 points on 20 shots, the most important of which was the game-winner.
Look forward to Waiters shooting 13 threes per game now because he thinks he's a superstar.
Source: http://deadspin.com/dion-waiters-put-the-warriors-in-the-trash-can-1791545752