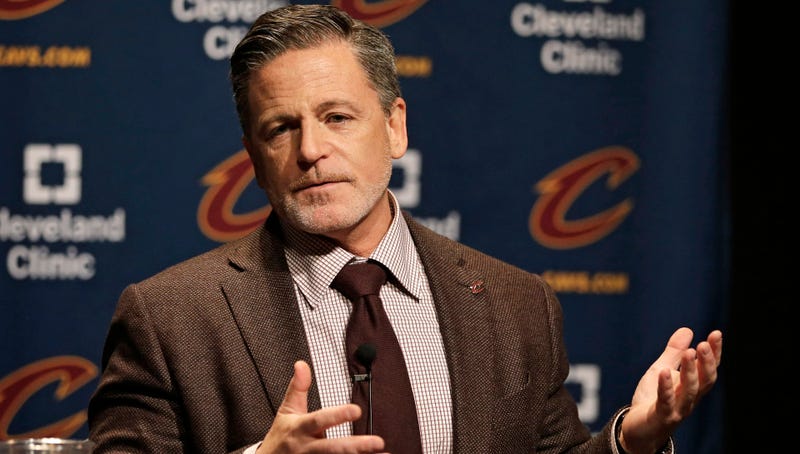 Dan Gilbert—Cavaliers owner, Comic Sans enthusiast, and predatory lending magnate—recently submitted a bid with Pistons owner Tom Gores (who he partnered with last year) for an MLS expansion team in Detroit. Part of that bid was the outline of a stadium plan. Gilbert and Gores don't have a stadium deal in place, unlike fellow MLS expansion contender Sacramento, but they have the outline of what they'd like to do and it centers around, of all things, a jail.
The plot of land that Gilbert wants to build the new arena is on Gratiot Avenue in downtown Detroit. Wayne County was in the process of building a jail on the site until 2013 when officials announced that project, estimated to cost $220 million, was likely going to run far over budget (closer to $391 million). So it sat unfinished for more than three years. The county is issuing a request for proposals to finish the jail on Friday, after which it will decide what to do with the site.
But ahead of that deadline has arrived a proposal from Gilbert-owned Rock Ventures LLC. The group announced yesterday that it had made an offer to build Wayne County a new "consolidated criminal justice complex" at a different site, about one and a half miles away, the Detroit Free Press reported. In return, Gilbert's company would get $300 million from the county, the rights to the Gratiot Avenue jail site, and what's described as a "credit to be paid to the company for the savings a new consolidated criminal justice complex would provide."
Ravenous billionaires like Gilbert should pay for their own stadiums, and what Gilbert has done here is little more than a sleight of hand—he'll still be getting millions from the government in return for building what he wants and without even guaranteeing that a team will come. In this case, Rock Ventures estimated building the criminal justice complex would cost it $420 million. Getting back the $300 million puts the actual cost at just $120 million, and that's before factoring in that "credit to be paid." To a man valued in the billions, that's chump change.
As for the county, they give up a lot in return. If they abandon the Gratiot site, they might have to pay back millions in federal bond subsidies. There's the usual, nebulous promise of "economic impact" of a stadium and new downtown development, but history has shown how empty those promises remain. Wayne County Executive Warren Evans has said in the past that the most cost-effective way to finish the jail has been finishing it at the Gratiot site.
Commissioner Raymond Basham told the Detroit Free Press that the county would probably not accept Gilbert's offer, and that finishing up construction on the existing jail site would be the most financially responsible solution:
"The taxpayers have spent a tremendous amount of money on the failed jail project," he said. "There is no good option other than to continue to move forward and get this thing done."

Basham noted that for the offer to be attractive "it would have to be an out-of-this-world deal."
This deal is, of course, not out-of-this-world, but it is very in-character for Dan Gilbert.
Source: http://deadspin.com/dan-gilbert-offers-to-trade-wayne-county-a-new-jail-for-1792114782