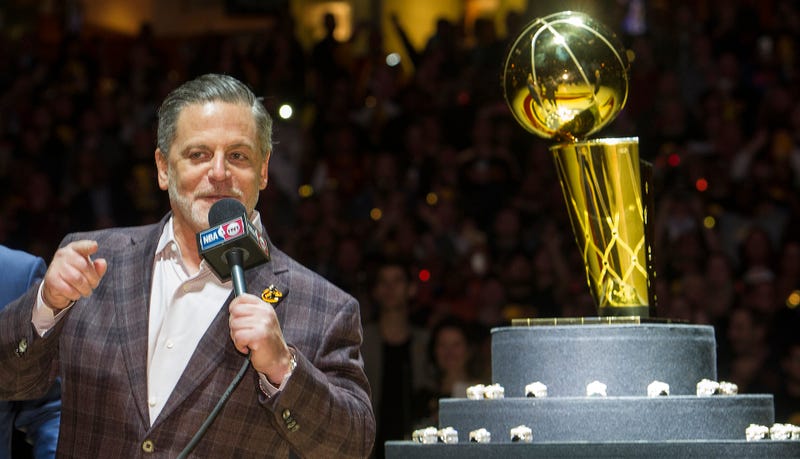 This weekend, the New York Times published an article on Dan Gilbert and his scam mortgage factory, Quicken Loans. It reads like a typical Times business article for the most part, but whenever it touches on Gilbert himself, he comes off as a paranoid business guy keen on digging up conspiracies against him.
For example, here's why he thinks Quicken Loans drew regulatory scrutiny:
Sitting on the edge of a chair in his office, the Motor City's skyline a steel gray in the late-afternoon November sun, Mr. Gilbert said that his company has been unfairly targeted. "You want to know what this case is about?" he said. "Somebody probably put up a whiteboard and said, 'Here are the 10 largest F.H.A. lenders, now go and collect settlements from them, regardless of whether they did anything wrong.'"
Gilbert's no friend of the press, and the best anecdote from the Times article was Gilbert getting steamed over a very simple miscommunication. He apparently texted the author several times about the article and got all huffy when she didn't respond, only to find out that he'd been texting a landline:
On a more trifling scale, after sending text messages about this article to a reporter at The New York Times but not receiving a response — Mr. Gilbert was texting her landline number by accident — he followed up with an email accusing the reporter of disconnecting her mobile phone to avoid him. The phone "likely is one of your temporary numbers that you deploy for the surreptitious work that you do," he wrote.

When alerted to the misunderstanding, Mr. Gilbert apologized "for any of it that was caused on my end."
What a dork!
h/t Bill Bradley
Source: http://deadspin.com/dan-gilbert-has-had-it-up-to-here-with-these-landlines-1791588042